www.travelgirls.com
If you're looking for a massive collection of Russian girls to guide you around Russia, you've got to think about visiting travelgirls.com. This site boasts many ladies you can contact comfortably and hook up with in many countries around the globe.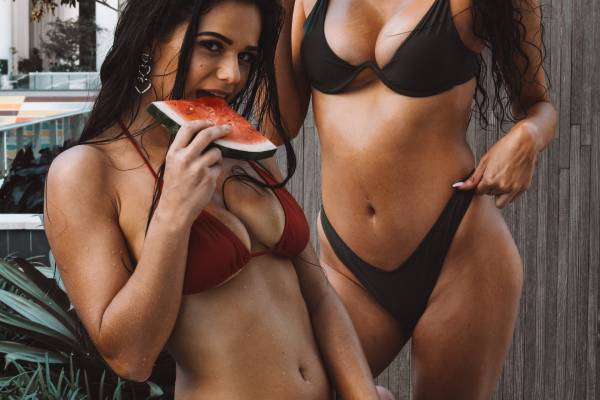 Travel Girls acts as an excellent companion provider for guys from Western countries looking to visit Russia and other countries.
With Travel Girls, you're sure to blend in seamlessly when in unfamiliar surroundings. If you're looking for a travel buddy in Moscow and other Russian cities, Travel Girls could get you what you need.
Here's a lot more on this site and what you'll love about it;
Site Features
Chatting
Paid members unlock Travel Girls' instant messaging feature. This feature helps users connect comfortably with their preferred Russian model.
Other benefits from chatting include better connections with your preferred guide before you actually leave for Russia. Translation features also make it easy to communicate with the Russian beauty of your choice.
Profile Viewing
You can comfortably view the profile of your preferred Russian girl hassle-free on Travel Girls. This site promises a great collection of girls from different cities. You can choose the one you want from their profile with ease.
$69 per month
$156 per quarter
$199 per 6 months
With this paid plans, you can receive unlimited messages, send messages, and connect more comfortably.
User Benefits
Easy link-up
With an easy-to-use interface, members of Travel Girls find it more comfortable to connect with beautiful girls. This site features a straightforward design which allows all users to view profiles, send messages, and do lots more.
No underage users
There's no chance of underage girls sneaking into Travel Girls. This site screens its girls before posting their profiles for public viewing.
Membership plans
At under $70 per month, Travel Girls members can get access to more features not open to free users. A membership plan makes Travel Girls all the more attractive and delivers your relationship goals quicker than a free plan.
Drawbacks / Complaints
Limited free membership
If you're planning on making something off using Travel Girls, you've got to think about getting a paid plan.
Free members can check out profiles of other users for free, but there's nothing more than that. Non-paid users can't send messages to a girl they find interesting. These users can't receive messages either.
No app
Travel Girls doesn't have a dedicated application for Android and iOS devices. This may make it challenging to use on some devices and if you don't feel like visiting through a browser.
Language barrier
Sure, the site has translation features to help you communicate with Russian girls. But what happens when you head over to Russia? The language barrier could be too divisive for you to have a fun time.
The Bottom Line
Travel Girls provides its users a great platform to keep in touch with beautiful Russian and Eastern European girls. So, if you're looking for a travel guide that isn't nerdy or frigid, Travel Girls should be where you start your search.