www.russiancupid.com
With the site claiming to have over 1.5 million members, Russian Cupid is an excellent place to start your dating adventure. And when you log on to the site, you'd notice its testimonials pane displaying many content users with their Russian mate.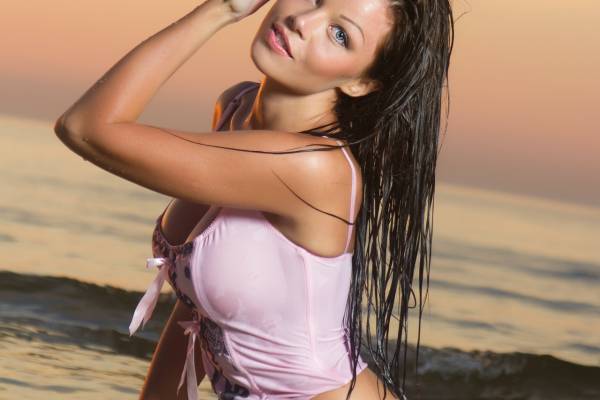 Run by Cupid Media, Russian Cupid is a place where you can make an attractive Russian woman your partner. This site mostly focuses on providing men from Western nations with Eastern Europe's hottest ladies.
On this site, there's a lot users can be sure of, so it's best if you check out more details below;
Site Features
Massive Selection
The site claims to have over 1.5 million singles available. With a massive collection of beauties and dudes, it's certain you'll get in touch with your partner soon enough.
Testimonials
This site features testimonials on some successful dating matches of Russian girls and Western guys. And since these guys look content with their Russian beau, this site looks all the more attractive.
Gold
$34.99 (1 month)
$69.98 (3 month)
$139.99 (1 year)
Platinum
$39.99 (1 month)
$79.98 (3 months)
$159.99 (1 year)
There're no other fees apart from the above-mentioned amounts.
User Benefits
Free Profile Set-Up
Setting up a profile on Russian Cupid is free for all. This makes setting up a date with a beautiful Russian lady easier to achieve.
Easy Filter
The app functions with an easy to manage filter. This filter allows users to select their preferred model based on physical appearance, willingness to move, etc.
You can also check out your preferred Russian partner's occupation and lifestyle.
Has an app for Android devices
An Android app is available for members to get a hookup experience wherever they go. With such a provision, Russian Cupid makes it easier to linkup with Russian beauties more comfortably.
Bust/Hip/Waist measurements
As a Premium subscriber, you'd have more preference features open to you. Premium users can search for Russian girls based on bust, hip, and waist measurements. This assures users of even more customization when searching for a Russian heartthrob.
Additional Paid Features
When you're subscribed to a paid plan on Russian Cupid, you have access to the following helpful features;
Advanced matching,
Exclusive search,
VIP listing,
Rank above other members,
No ads,
Communicate with all members,
Live chat with IM,
Anonymous browsing,
Double profile space,
Message translation, and more
Drawbacks / Complaints
Limited communication
Free members are at the receiving end of most undesirable stuff on Russian Cupid. As a free member, you have the ability to view profiles and a little more, but that's that.
Communication with other users is limited and you can't contact paid members.
Ads
As a free member, you could get frustrated with the overwhelming amount of ads you get to encounter when online.
It's another reason why many users opt for a Gold membership at the very least to avoid annoying ads.
The Bottom Line
Russian Cupid has a lot of impressive features with verified members on its subscriber listings. Also, its over 1.5 million subscriber claim makes it very attractive.
If you're looking for a vast collection of Russian beauties, this could be a great place to begin your search.